maybe added better suport for lock "exotic" transponder ?

etc. 19E/12670V vs.
Televes H30 FLEX
Gibertini OP100L /85E-53W/
WaveFrontier T90 /39E-36E-31E-28E-26E-23E-19E-16E-13E-9E-7E-5E-2E-1W-4W-30W/
TBS-5925 , TBS-5880 , TBS-5220 , Mutant HD51 , Ineos ZX4 , Coolstream Zee2 , Dreambox 900UHD/7020HD/500HD
---
Posts: 45
Joined: Fri Jan 03, 2020 11:05 pm
Location: Warsaw
Contact:
Got stable lock on original BDA device with TBS 5520SE.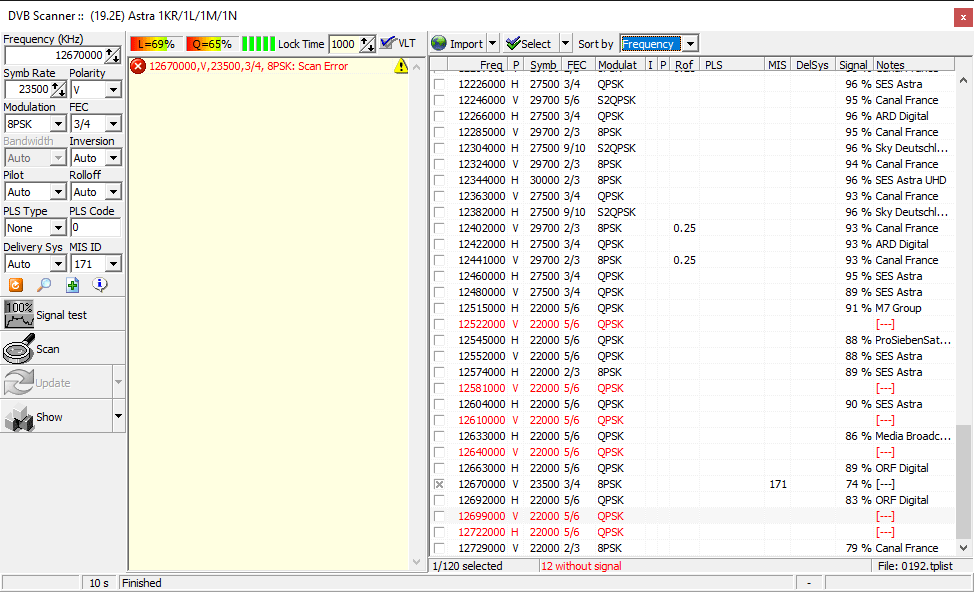 To be honest, I'm not sure why it didn't worked for you. Tried to add pilot, roll-off and Delivery System as you had that putted, but still works for me.
I'll try to investigate this more, thanks for reporting
---
maybe problem for TBS5925 , for TBS5520SE set 8PSK and LOCK
but signal QPSK
maybe missing debug info from prog
Televes H30 FLEX
Gibertini OP100L /85E-53W/
WaveFrontier T90 /39E-36E-31E-28E-26E-23E-19E-16E-13E-9E-7E-5E-2E-1W-4W-30W/
TBS-5925 , TBS-5880 , TBS-5220 , Mutant HD51 , Ineos ZX4 , Coolstream Zee2 , Dreambox 900UHD/7020HD/500HD
---